Investing in Property
Real estate is a good investment with interest rates currently being so low. It is one way to create lasting financial security, and when you combine methods of professional expertise, knowledge and experience into the equation, you have a winning strategy. As your personal real estate team, we can guide you through the process of buying investment properties and owning tenanted properties. Homeward Bound will provide you with resources and explain how to maximize your profit potential through investing in real estate, keeping you well informed. Here are some guidelines explaining the procedure which you may find helpful:
Please click here for up to date rules and regulations on the Residential Tenancy Act
Getting started
Once we have found your ideal investment property, we will work hard negotiating the sales contract on your behalf and helping you buy for the lowest possible price.
Financing
There are many ways to finance real estate investments such as: owner financing, subject to existing loan, leases with option to buy, conventional bank loans, assumptions or 'all cash. Along with your lender, we will guide you through your options and help you make the right decision.
Hint: It helps to be pre-qualified and if possible to have equity lines available to tap into if necessary.
Possible Repairs
Now that we have found, evaluated and acquired your property, any possible repairs will have to be assessed. As your personal realt estate team, we can highly recommend efficient and reliable trades people if you decide not to do the repairs yourself
Finding a Buyer
The next step will be to begin the marketing to find a buyer for your home. Homeward Bound Team will create a detailed Comparative Market Analysis (CMA) and ensure we set the right pricing based on current market value . Your home will be extensively advertised and promoted through a number of avenues including: the MLS system, other Greater Victoria realtors, social media, newspapers, yard signs, corner signs, word of mouth and feature sheets. Our approach can almost guarantee you a steady stream of buyers when the time to sell is near.( See Selling a Home Link )
Completion
Once our team has accomplished having helped you find, evaluate, acquire, repair and market your property - the final step is to get the sales contract signed and a closing date scheduled. Remember - you will have capital gains taxes to pay. It is important you keep every receipt and recommended you use the services of a Chartered Accountant.
We pride ourselves on delivering a knowledgeable, experienced service in an honest and caring professional manner. If you require any further information, please do not hesitate to contact us (24 hrs ) Toll Free: 1-800-263-4753 | Ofice: 1-250-5924422 | Email: info@homeward.team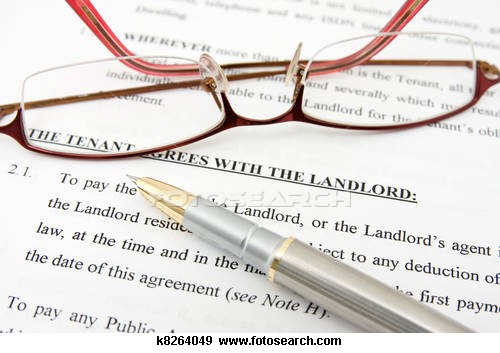 Prospective Landlords
The decision to become a landlord requires a lot of thought and planning. As your Personal Real Estate Team, we can help guide you through this process.
It is important to remember that if you are purchasing property for investment, the rental market does not always reflect the real estate market. This could mean lower tax areas and cheaper real estate can sometimes be a good location for revenue properties, particularly if they are close to amenities
Renting a place to live involves a contract between a landlord and tenant. In British Columbia, the Residential Tenancies Act covers the relationship between landlords and tenants. The Act sets out the rights and responsibilities of the two parties and regulates such matters as rent increases and ending a tenancy. It also provides for the appointment of officials as "rentalsmen" who can help both landlords and tenants in settling disputes.
You may want to consider the following guidelines before becoming a landlord:
The Landlord: Your Responsibilities
It is recommended you put the terms of the Tenancy Agreement in writing. When there is a written Tenancy Agreement, you must give the tenant a copy within 21 days of entering into the Agreement.
Maintaining the Property
The property should meet health, safety and occupancy standards as required by law.
Subletting
A tenant may not sublet (turn the premises over to someone else to rent) without your consent. However, you may not unreasonably refuse to give consent if your tenant has a lease of 6 months or longer.
Security Deposits
A security deposit is money paid by the tenant to the landlord as security for:
•

payment of the last month's rent;
or under certain circumstances


•

payment for repair of damages
It is a good idea to complete a written report on the condition of the property with the tenant when they move in and when they vacate the property. If a written report is not carried out, either party to the tenancy agreement has the right to use this deposit for payment of rent for the last rent period.
If a written report is completed, the landlord can apply part or all of the security deposit towards the repair of any damage. The landlord must obtain the tenant's consent in writing to hold back any amount of the deposit for this purpose.
The landlord must pay interest on the security deposit to the tenant yearly, or within 15 days after the tenancy has ended. This interest rate is 2% below the bank's prime rate as of January 1 and July 1 of each year
Ending the Tenancy
A landlord must put a notice in writing and must include the following information:
| | |
| --- | --- |
| • | Rental property address |
| • | Date tenancy ends |
| • | Must be signed by the person giving the notice |
The amount of notice needed to end a Tenancy Agreement varies with the "tenancy period". A tenancy period begins on the day rent is due and ends the day before the next rent is due. (This does not have to be a calendar week, month or year).
For example: if rent is paid on the 1st of January, notice must be given by the landlord prior to the 1st of January for the tenant to vacate by midnight on January 31st.
When a tenant breaches the Tenancy Agreement
If a tenant commits a substantial breach of a Tenancy Agreement, the landlord may apply to the court for rent arrears and damages. When a tenant fails to move out, the landlord can apply to the court for possession of the premises and compensation from the tenant. Where there has been a substantial breach, the tenant may be given 14 clear days notice to vacate. The notice MUST:
| | |
| --- | --- |
| • | be in writing |
| • | provide details of the alleged breach |
| • | give the termination date |
| • | rental property address |
The Landlord: Your Rights
Protecting Your Property
You can expect that your tenant will keep the property reasonably clean, repair any damage (exceeding everyday wear and tear caused by the tenant or guests), and follow all "reasonable" terms of the Tenancy Agreement.
Rent
You can expect the rent to be paid by your tenant on time.
Use of Premise
The use of the premises should be for residential purposes only unless you otherwise consent. Your consent should not be unreasonably withheld.
If after reviewing the Residential Tenancy Act & procedures and our guidelines you still have some questions, you may want to discuss these further with your lawyer.
"ALWAYS STAY INFORMED".
We pride ourselves on delivering a knowledgeable, experienced service in an honest and caring professional manner. If you require any further information, please do not hesitate to contact us.