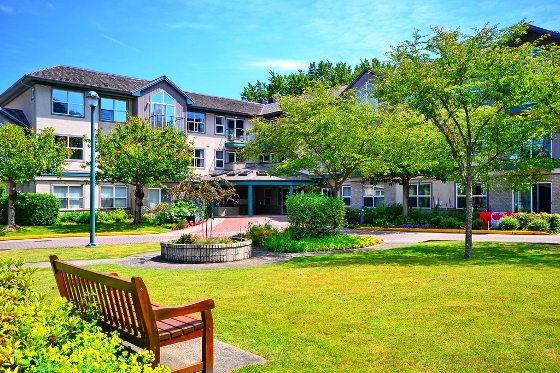 ROSEBANK OPEN HOUSE: SATURDAY, JANUARY 31ST, 1 – 3 PM
We urge you to read this article about Rosebank Gardens; a fine example of premium elder housing in Victoria. We all can benefit from knowing what's out there in 55+ housing. Even if your senior years are on a far horizon you likely have older loved ones for whom finding a good next place is becoming 'top of mind'.
As Realtors we frequently talk to older homeowners who are attached in a variety of ways, emotional and psychological, to staying in their family home. "I'll live here right to the end!" many tell us. Perhaps, but often necessity steps in to oblige an earlier move. Knowing your options in the meantime makes sense! Besides, we've seen many seniors whose downsizing move resulted in significant life benefits, including renewed energy and social connections.
Rosebank Gardens
First off, Rosebank Gardens is NOT a 'retirement home'. Rosebank Gardens is owned and operated by its residents through a not-for-profit corporation. Rosebank Gardens' residents did not move here because they need 'care' and supervision. Rather, they have chosen Rosebank Gardens because it supports their independent lifestyle.
Rosebank Gardens is a 55+ condominium in the McKenzie-Shelbourne area. The complex has 41 apartments on three floors containing a roughly equal mix of one and two bedrooms units. Rosebank owners purchase, along with their individual unit, a share of the building and facilities. Note that as a Rosebank Gardens property owner one continues to possess equity. Because Rosebank Gardens is a condominium its resident/owners make decisions about services provided, costs, and management. Contrast this to many seniors housing facilities in Victoria where residents pay a high monthly rent, have no equity, and are obliged to accept whatever quality and range of services are on offer.
Excellent and Affordable Services
The key services that Rosebank Gardens' residents provide themselves, through their strata and service fees, include:
A delicious chef cooked supper prepared on-site from scratch in Rosebank Gardens' kitchen, served to your table in the beautiful dining/activity lounge

24 hour security and concierge

Weekly suite cleaning

Weekly bed linen laundering with as-needed bed changing/making

Generous common areas include the comfortable and spacious dining/activity lounge, library, and lobby

Available guest suite

A coin-free laundry room on each of the three floors

Price's Medical Alert system in every suite
Rosebank is an ideal location for seniors as it is:
Surrounded by trees and gardens; all units, one and two bedroom, overlook green space

Tucked along a private drive at the end of a cul de sac, far from traffic and noise

Five minutes' walk to Nellie McClung Library, 3 major grocery stores, University Heights Mall, banks, medical offices, and a full range of other amenities
Rosebank Gardens Video:
Rosebank Residents Love Their Home
Rosebank Gardens' most enthusiastic proponents are its residents. They happily extoll the advantages of their home, comparing it favourably in cost and quality to a range of other seniors housing scenarios they previously investigated or earlier experienced. Primary among these advantages is the quality of community residents enjoy. The beautiful central lounge, for instance, serves as much more than a once-a-day dining facility. Coffee is available throughout the day and many enjoy gathering in the lounge to read the paper, check their mail, visit with friends, work on a puzzle, knit, or join in a variety of resident-organized activities. Some Rosebank Garden residents prefer to spend more time in their suite; others like to get out into the wider community as much as possible; while many are more involved in in-house social activities. Regardless of their preferences, the residents at Rosebank Gardens love their home!
We're here for YOU!
Our Rosie team is always happy to field your housing questions, including questions about Rosebank Gardens. There currently are four one and two bedroom suites listed for sale in the building: you can learn more about those listings elsewhere on this website.
Come see for yourself
We will be holding an open house at Rosebank Gardens on Saturday, January 31st from 1-3 pm. The building and kitchen managers will be there along with ourselves and many of Rosebank Gardens' residents. We would love to see you there and answer any questions you have. We are also happy to arrange personal showings for you at Rosebank Gardens. You can arrange a showing by contactcing us, any time..