Our Annual Client Appreciation Party, Sunday ( September 13th ), in the Penthouse Suite of Victoria's Regent Waterfront Hotel was another resounding success!
We were blessed with sunshine and blue skies and enjoyed taking in the fabulous inner harbour views along with watching the ferries, kayakers and float planes come and go about their business.
There was a celebratory atmosphere throughout the evening with great live musical performances from our three Guest Artists: Alex Klassen, our Cello Soloist, Sue Decker's Folk Guitar and the dynamic duo of Sean Hollan's and Suzanne Van Assum's jazzy blues set.
Alex Klassen:
Click here to view video: https://www.facebook.com/RealRosieEstate/videos/867981156612322/
Sue Decker:
Click here to view video: https://www.facebook.com/RealRosieEstate/videos/867983759945395/
Sean Holland:
Click here to view video: https://www.facebook.com/RealRosieEstate/videos/867986196611818/
Great fun was had by all, with many guests happily going home with wonderful Door Prizes, Congratulations to all our winners!. Special Congratulations to Barrie Webster, Winner of our Grand Referral Prize. Barrie won a 1 Night Stay at the Victoria Regent Hotel in an Oceanfront Executive Suite for up to 4 people with a bottle of Bubbly, Breakfast and free parking included.
Good food, tasty beverages, picture identifications contests and vibrant conversation made for a wonderful evening of joy and laughter.
The great "Island PhotoBooth" ( compliments of Callum Greig of Prime Mortgage Works & James Parr of Safe & Sound Home Inspection ) was new to this year's party and comprised of a Tickle Trunk full or eccentric hats and accessories for guests to wear and have their photos taken. This proved to be extremely popular ( scroll down for some of the crazy photos! ).
Rosemarie would like to say a Special Thank You for all the cards and birthday gestures she received on the day, plus the unexpected cake and rendition of Happy Birthday being sang to her. As she thought she'd kept it underwraps, she was delightfully surprised!.
We would like to acknowledge our wonderful Sponsors, along with Rosie, who contributed to the success of our event with numerous valuable door prizes: $1000 value Culinary Tour, $300 Personal Trainer/Fitness Package, Murchies Tea Gift Sets, $50 cheese voucher, Wines, Movie Passes and much, much more.
The event could not have run smoothly without the help of our three daughters; Alexis, Nicolia and Rhea who seamlessly took care of the food, event preparation and delivery from start to finish. A big "Thank you" to Paul Meakin, Personal Trainer, one of our generous Sponsors and our fabulous Bartender for the night! Also to Shirley Lang, another generous Sponsor and owner of Kitchens of Distinction Culinary Arts who indulged us with her gourmet hot Hors d'Oeuvres.
Rosie and Tom especially wish to thank:
Callum Greig - Prime Mortgage Works
James Parr - Safe & Sounds Home Inspection
Luiz Ambriz-Castillo - The Office ( Accounting ), Luiz Ambriz Inc.
Deb Alcadinho - Your Brand Power & Business Coaching
Earl Wilde - General Manager of Victoria Regent Waterfront Hotel
Charlotte Alcock - Norwex Enviro Products
Martin Robbert - Victoria Handyman Services
Paul Meakin - Assistant Fitness Manager & Top 20 Personal Trainer - Good Life Fitness
Libby Meakin - Arbutus Physiotherapy & Health Centre
Realfoto - Real Estate Photo Services
Shirley Lang - Kitchens of Distinction Culinary Arts Inc.
David Van Stolk - Grounds For Design, Landscape Architect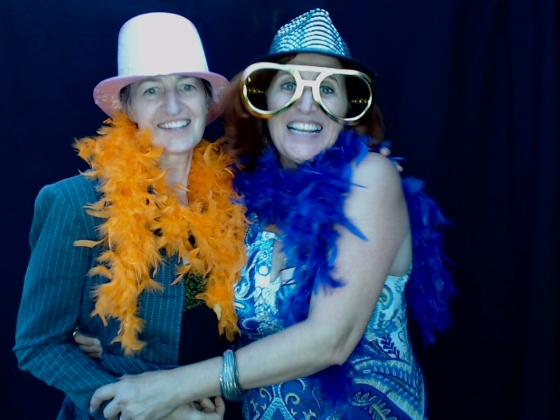 See all 2015 Party Photos here (scroll to the bottom of the page) :
http://rosiesays.ca/rosies-4th-annual-client-appreciation-event-2015.html